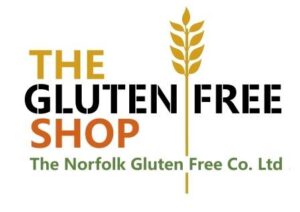 Louisa Kiddell who runs The Norfolk Gluten Free Company has pioneered to create The Gluten Free Shop at Hellesdon Barns, Norwich, with her partner Tony.
http://norfolkglutenfree.co.uk/
Louisa began by baking gluten free cakes for farmers markets back in 2011, and now strictly follows a gluten free diet after the diagnosis of several family members with coeliac disease and gluten sensitivity. She and Tony quickly realised that it wasn't just them that struggled to find good quality gluten and wheat free food that they could trust, and so the idea of opening an exclusively gluten free shop was born.
She has personally used Glebe Farm flours for a while and loves them so much that she has sold all of the Glebe Farm range in her shop (from wholesalers Suma, Shire Foods & Hider) since it opened in July 2014.
She says the Glebe Farm flour is excellent – it's not dry and rises very nicely. She says 'it's always the one I recommend to customers! We've also had great feedback on the cake & scone mixes.'
She has a lovely website and has lots of pictures of her gluten free wares which are available from the Norwich shop.
I may even be tempted to do a tasting session at the shop in the summer as the shop looks fabulous on the website.
Rebecca Rayner