This report outlines the challenges and solutions for accepting gluten free oat producers as safe suppliers of gluten free product for coeliacs.


Glebe Farm has been farming and milling gluten free oats and been a main producer in the UK since 2010, and a top supplier in Europe, based on absolute guaranteed gluten free performance in Oat flakes and Oat flour tests. We supply most large brands and supermarkets and have built a wealth of experience in the supply of gluten free Oats.
Oats are different from other gluten free ingredients in that 100% pure Oats are gluten free – however, all mainstream oats contain a little wheat, barley, rye or even weed seeds from the typical farming rotations. To be certified Gluten Free, all these contaminant grains must be absent to make the Oats pure.
Most coeliacs understand what gluten free Oats are, but with new products and producers entering the market, including some large standard Oat millers, there is a considerable risk of a reduction of safety to consumers due to inconsistency in production methods, misunderstanding and, even, incorrect claims.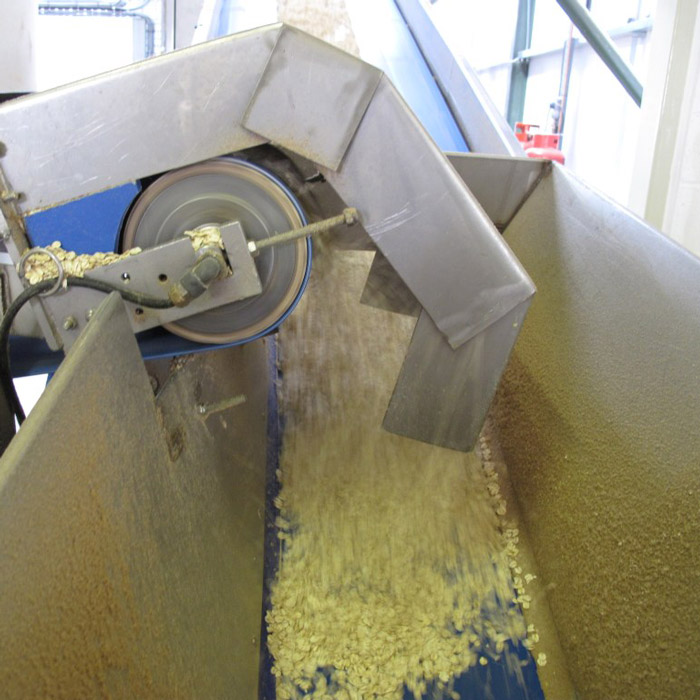 Misunderstanding and Labeling
'Wheat free' is a description often found on retail packs and some producers may talk of a 'Wheat free' mill or plant. However this claim has limited technical value – the plant may have run standard Oats or even Barley prior to the "Wheat free" production. Standard Oats are often called 'Wheat free' by producers aiming for greater value, but these Oats can still cause an allergic reaction in some coeliacs. The solution is to not use the phrase 'Wheat free' unless it genuinely denotes certified 'gluten free', to add greater clarity for consumers.
Gluten free Oats as an ingredient are correctly labelled as containing allergens in the form of 'Gluten Free Oats' – this means they are labelled clearly differently from standard 'Oats'. This often creates confusion, and so we believe that any product which claims to be gluten free should hopefully only contain Gluten Free Oats. This will be solved over time as the new EU allergen labelling regulations apply.
Currently many countries do not have in place any independent testing regime to frequently perform tests, and they rely on suppliers to prove and self-regulate that they achieve the gluten free specification.
In 2012 a large supplier had a gluten failure with imported oats which resulted in a product recall from almost all supermarkets across the UK. We were successfully supplying throughout this time demonstrating the value of proper controls. Fortunately, good food companies wish to protect their brands' reputations, and UK supermarkets demand absolute quality and cross-checking.
Oats as a crop usually have grains of Wheat/Barley/other grain, and typically in 'standard Oats' this may be around 20-50 grains of Wheat or Barley per kg. Therefore a sample of 50g could be taken and milled to make a gluten test sample but, due to the dispersed factor the sample could actually have a 50% probability of having no Wheat. In this way standard flaked Oat could pass a gluten free test result especially using a multiple test method.
We know that Oat flour is a fully homogenised material – with nowhere to hide for contaminants – and so only the purest gluten free Oats and suppliers can make Oat flour and Oatmeal. We test every tonne with very large samples to ensure no glutinous cereals are present.
Glebe Farm's solution to create confidence in gluten status is to take multiple samples throughout each pallet of Oat flour (or Oatmeal), which is sent to an independent UKAS accredited laboratory. All our oats are <10ppm so that there is negligible possibility even to detect gluten presence. Our quality target is for gluten to be undetectable in all products – which we can achieve due to our unique knowledge of how all our oats are grown from start to finish.
We suggest that all Gluten Free Oats should always be tested at least daily by an accredited laboratory, and internally tested at least every tonne. The supplier should also be able demonstrate regularly that they can produce fully homogenised 1 kg samples of milled Oats (flour or oatmeal) to avoid the issue of missing gluten contaminants by low sampling. Dedicated gluten free Oat millers, with an entirely dedicated supply chain, will produce the highest purity products due to perfecting the art and removing the chance of human errors.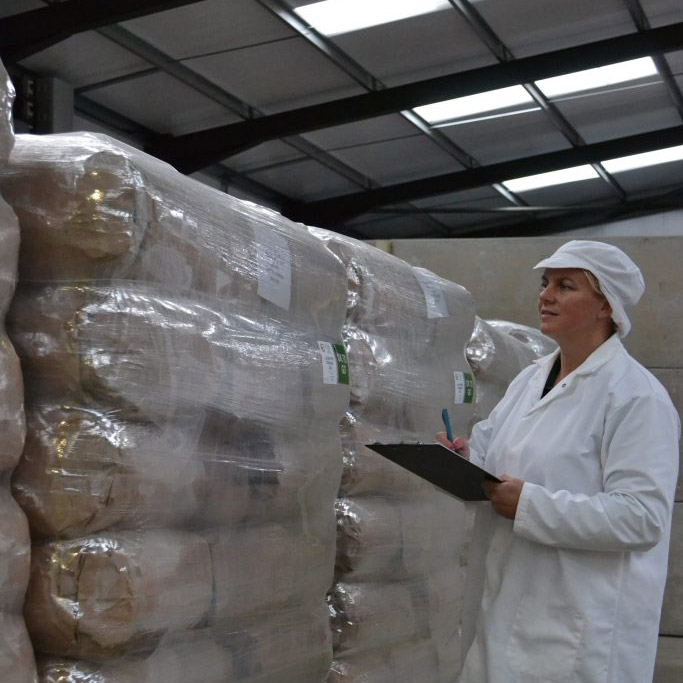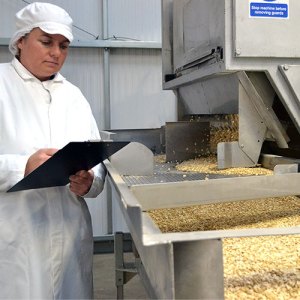 Varieties and Other Crop Parameters
There are some hypotheses made by researchers that some Oat varieties are 'more gluten free' than others, or are better than others for coeliacs.
Using the AOAC accredited method applied by a skilled laboratory we have not seen this in many years of production whilst using most UK varieties. The oat varieties we use are gluten free, according to the R5 ELISA test, if they are pure of contaminants.
Correct Testing, Test Kits and Methods
The ELISA R5 test using the Mendez cocktail extraction of gluten is the AOAC test and the one Glebe Farm use. This gives the highest sensitivity to Wheat, Barley and other gluten sources. Whilst our experience suggests it may be more sensitive than it should be for some contaminants, we believe it is better for coeliacs to have the purest Oats.
We have noted when trialing other gluten testing products, such qualitative test sticks or non-R5 based tests, that they can often fail to detect known Wheat and Barley contaminants effectively. We concluded that it is better to remain with the sensitive ELISA R5 test with the AOAC extraction method which will provide the highest level of security and reliability.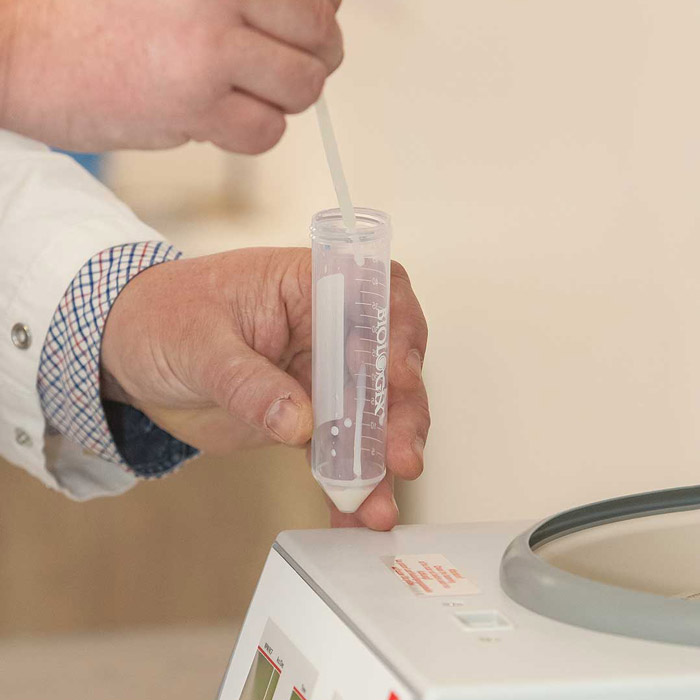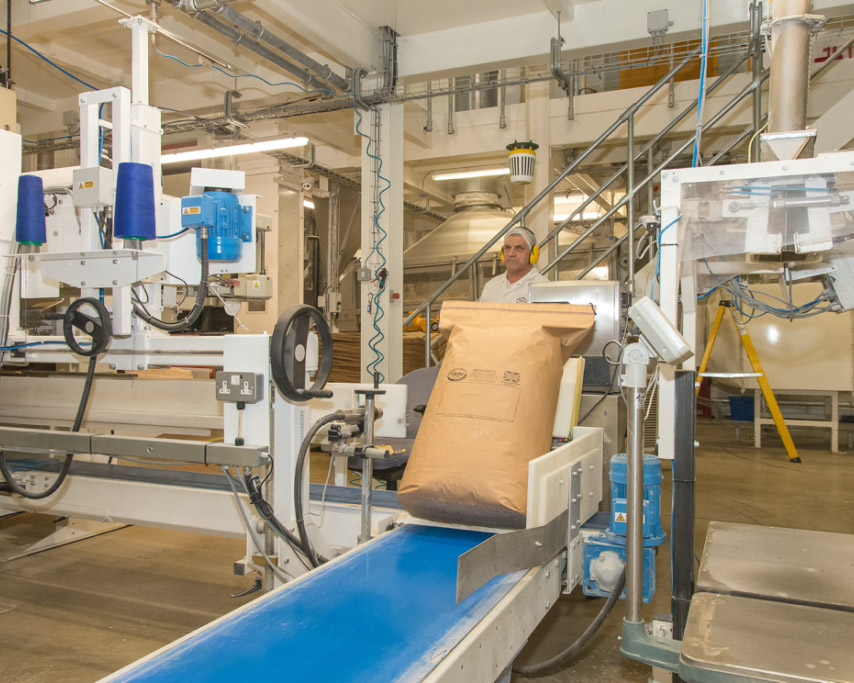 Some laboratories are better than others. Glebe Farm has knowledge of the purity of all our products before gluten testing and can challenge results due to our high frequency of internal tests.
We audit our laboratory and continually check on accuracy both in comparison with internal grain testing and the laboratory's own self checks against known reference standards. Our laboratory has operators of very high expertise and specialises mainly in gluten tests so we expect they are in excess of 99% accuracy. Other labs have not been so accurate.
We conclude that thorough research into a particular laboratory's gluten test accuracy is essential to create confidence in suppliers, customers and regulatory bodies.