This one's on us
Glebe Farm is celebrate the easing of lockdown by offering all British coffeeshops and caterers two free cases of our barista plant-based alternatives.
6 x 1L PureOaty oat drink – made with our own pure British gluten free oats and no added sugars or gums.
6 x 1L Almond, Soya & Coconut (2 x 1L of each) – All designed to create a smooth and stable microfoam for use in hot drinks (but just as delicious in smoothies and puddings)
The offer is open until 20th June 2021. Please fill in the form below and if you are in the business of making and selling coffee, we're here for you.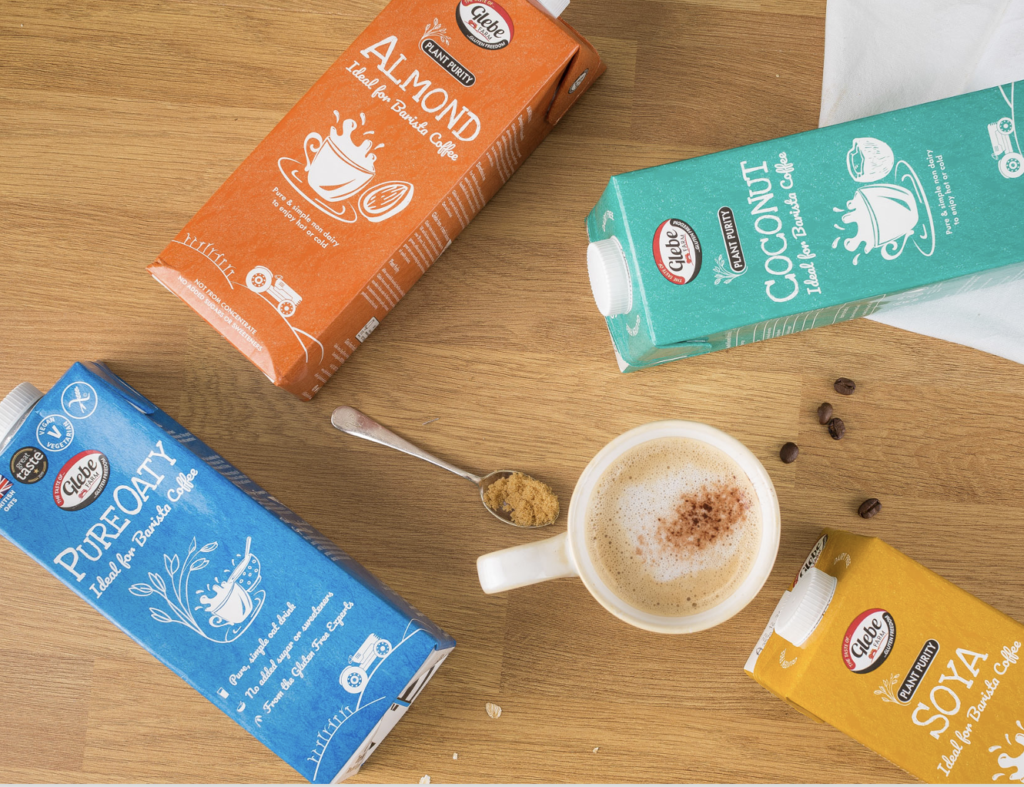 Terms & Conditions
Offer is for one case (1 x 6L) of Glebe Farm PureOaty oat drink and one mixed case of Glebe Farm Plant Purity range (2 x 1L Almond, 2 x 1L Soya, 2 x 1L Coconut) per business establishment only. No other Glebe Farm products are included in this offer, and the offer will not be exchanged for cash.
Offer is open to any legitimate UK business serving hot beverages (tea or coffee) from a UK premises. Glebe Farm will review applications and reserves the right to decline them at its discretion.
Offer is provided and fulfilled by Glebe Farm Foods, Kings Ripton, Cambridgeshire, PE28 2NL
By entering your details in response to this offer you are expressing consent for Glebe Farm to contact the applicant in relation to this promotion via the email provided.
The closing time and date for applications is 11.59pm on Sunday 20th June 2021
Only applications made using the free entry boxes above will be accepted
No purchase necessary
Introducing PureOaty
PureOaty is our gluten free oat drink – a plant-based alternative to dairy, soya or nut milks – which is created from our own 100% British gluten free oats, by using renewable energy sources.
It is ideal for a frothy barista coffee….or is just as good with cereals, or in a smoothie.
What's not to love?