We are an independent British business, led by the brother and sister team, Philip and Rebecca Rayner, on the Cambridgeshire based, family owned, Glebe Farm.
We're the only farm in the UK growing and processing gluten free oats into oat flakes, flours and our award winning taste oat drink range, PureOaty.
Reliability, traceability, and sustainability are at the core of our business. We are in control, every step of the way, so we know what goes into everything we produce.
We are the premier supplier of gluten free oats throughout Europe and supply customers and manufacturers right around the world.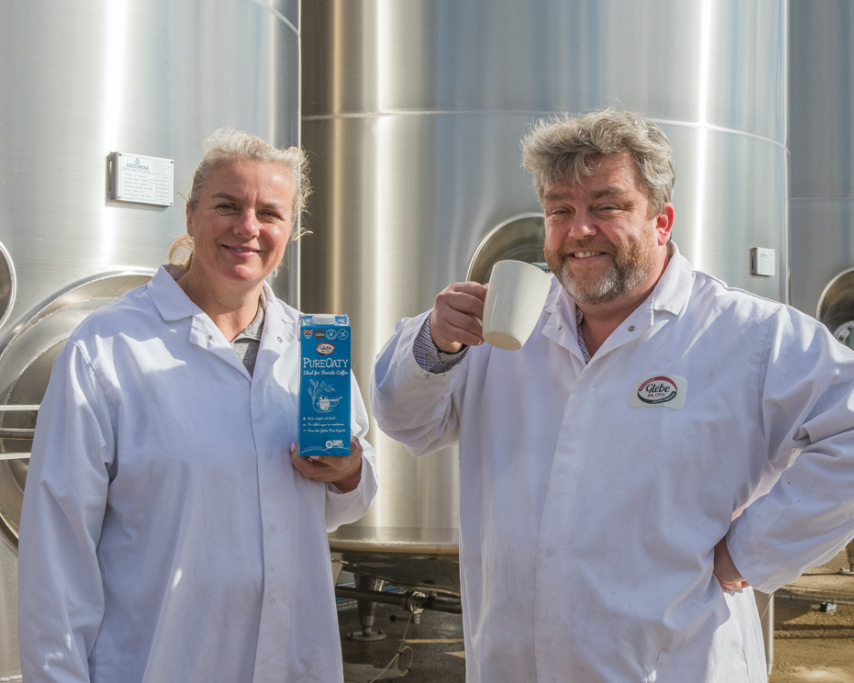 Oats are a natural superfood, rich in vitamins, minerals and soluble fibre. They're also naturally gluten free – but only when they're completely pure.
Most commercial oats are processed in facilities that also process wheat, barley, and rye. This opens them up to cross-contamination, making them unsuitable for consumers who suffer with gluten allergies and intolerances.
All our oats are milled here which is a dedicated gluten free farm. This then ensures complete oat purity and no cross-contamination.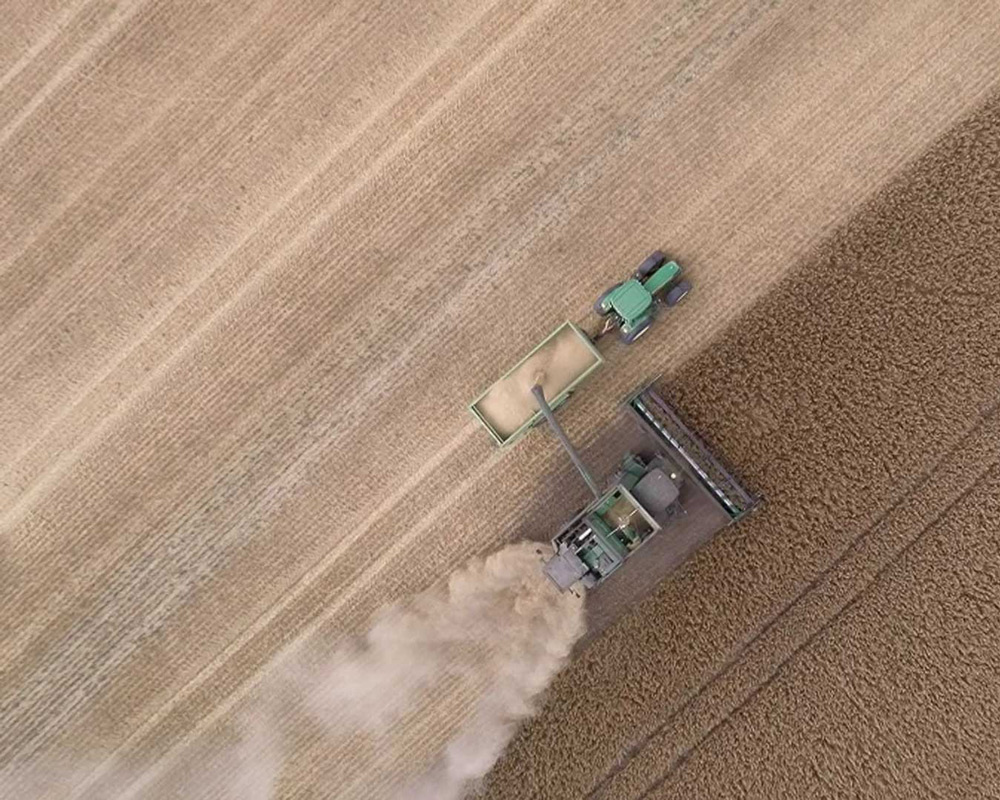 At Glebe Farm Foods, gluten free oats is our field of expertise – quite literally. Whether it's our oat flakes, flour, granola or drink, we're there every step of the way, ensuring our oats are 100% clean.
Our refined testing process directly translates into the quality of our final products. We leave no room for compromise, checking every tonne of oat grains to ensure no foreign grains are present.